Starting Never Ends – Sony
Every new story, every new shape, is a brand new beginning.
---
The creative journey
means starting something.
Time and time again.
By starting to shoot photos or videos, some have started a job,
started a business, and even started a movement.
By starting something new, some have learned to start over.
They love the thrill and the terror of the challenge.
At Sony, this is what drives our innovative spirit.
Knowing that there is no finish line. Only new start lines.
It's why we will never stop discovering, pioneering, inventing,
and pushing the boundaries of what is possible.
even as the leader of our category, because…
Starting Never Ends.
Sony
DIRECTOR/CD: Jonathan Key
ART DIRECTOR: Marty Luther
PRODUCTION: Winifred
DOP: Campbell Brown
DESIGN: Mike Spiteri
SCRIPT: James Harvey
COPYWRITER: Anne Lau, Jeremy Southern
PHOTOGRAPHY: Jay Patel, Christopher Quyen
MUSIC: SONAR
EDITOR: Lucas Vazquez
COLOURIST: Fergus Rotherham
FX: Fin Design + Effects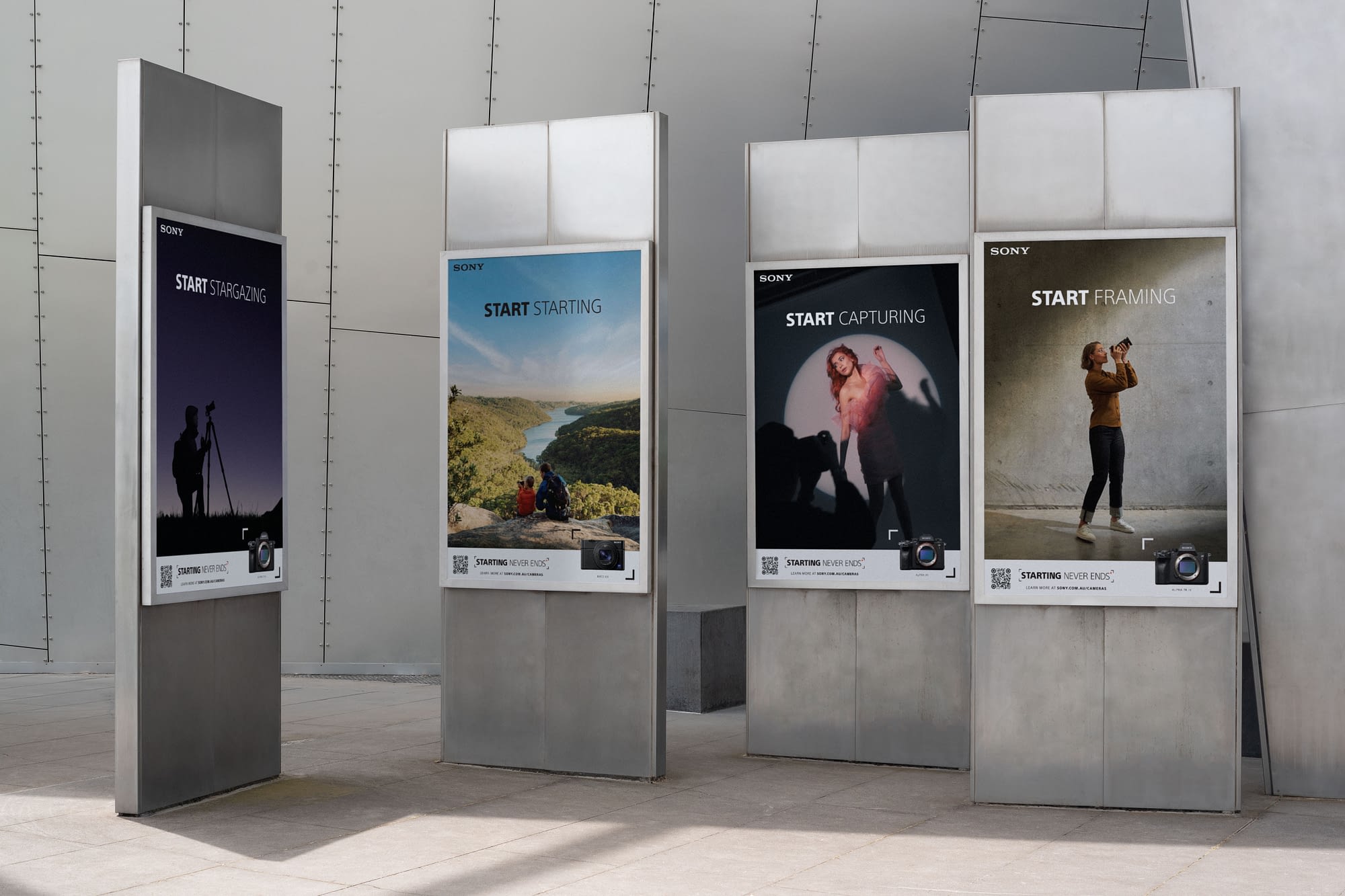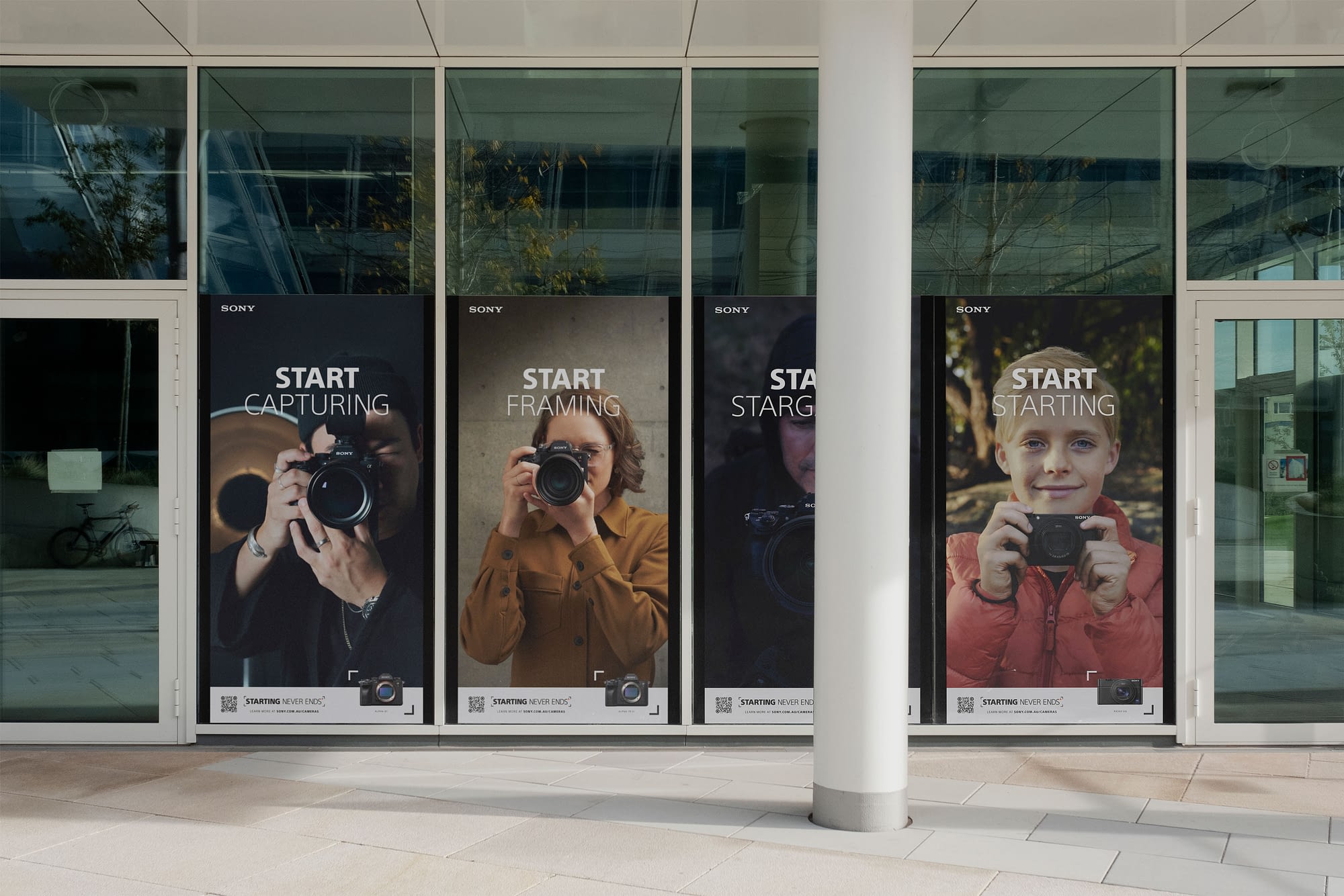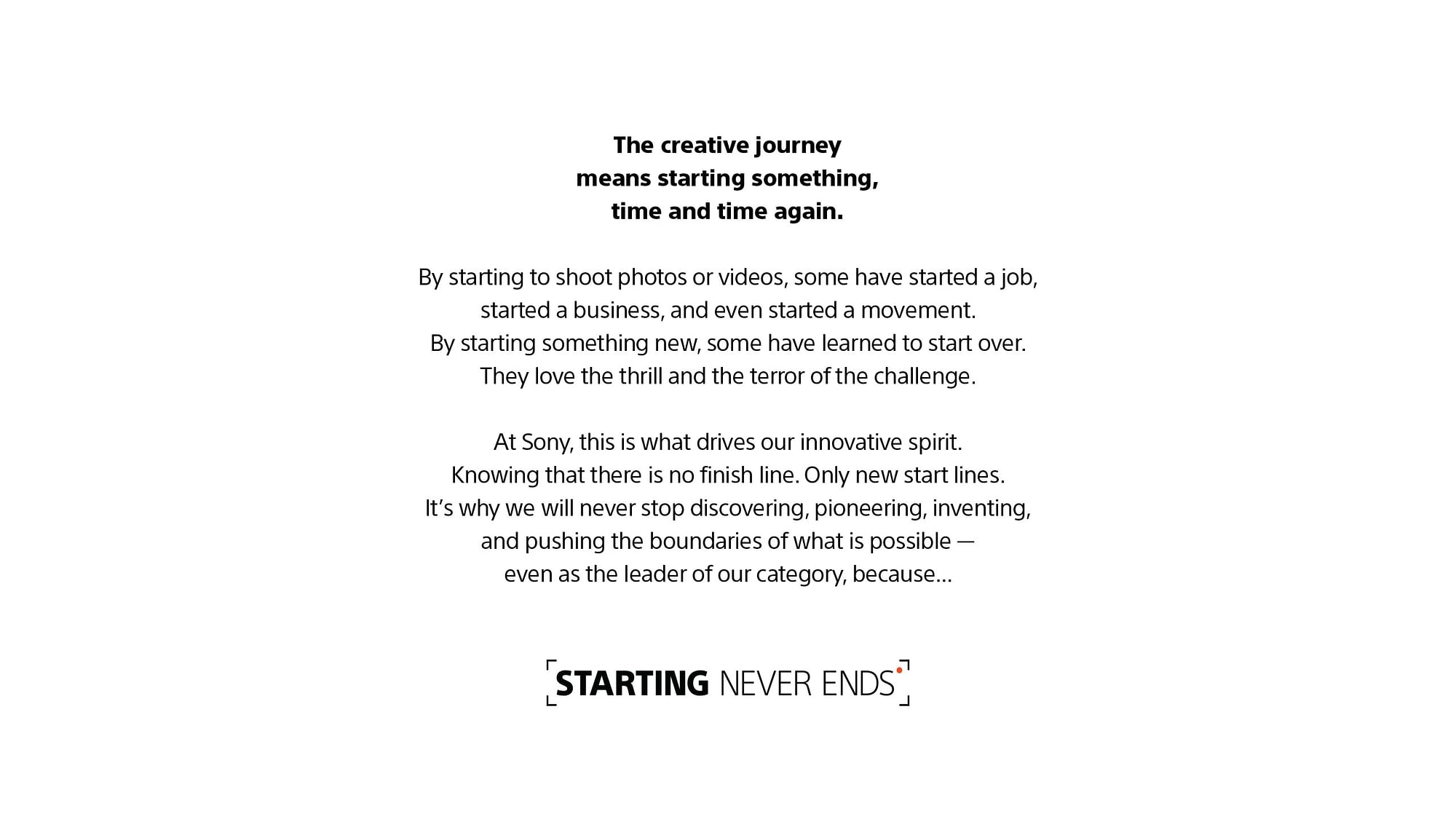 Prev Post