SONY Alpha R Series
Gear for the Perfectionist.
---
SONY is globally recognised for its remarkable delivery of innovation and quality across all their electronics. Their Alpha 7R series is nothing short of this; their high-resolution, full-frame mirrorless range boasts some of the most impressive camera specs the industry has ever seen.
We were approached by SONY Australia to design and roll out a campaign to promote this series across the country. Focused around the camera features of clarity, responsiveness, reliability, stamina, beauty, and refinement, the images were then carefully curated to suit each of these core themes.
A microsite was also created and crucial to this project as it enabled users to discover and learn from some of Australia and New Zealand's most talented photographers. The site was also intended as an interactive 'journey', as it guided users through snippets of the photographers' trips to various locations. It also included a 'What's In My Bag' feature to showcase some of their 'must-have' photography gear.
The campaign was executed across a number of digital and print platforms, including social media, various photography magazines and in-store advertising.
CREATIVE DIRECTOR/DESIGNER:
Jonathan Key
DESIGNER: Catherine Tsang, Cathy Nguyen
COPYWRITER: Anne Lau
PHOTOGRAPHERS: Craig Parry, Jason Charles Hill, Luke Tscharke, Mark Galer, Meghan Maloney, Pat Kay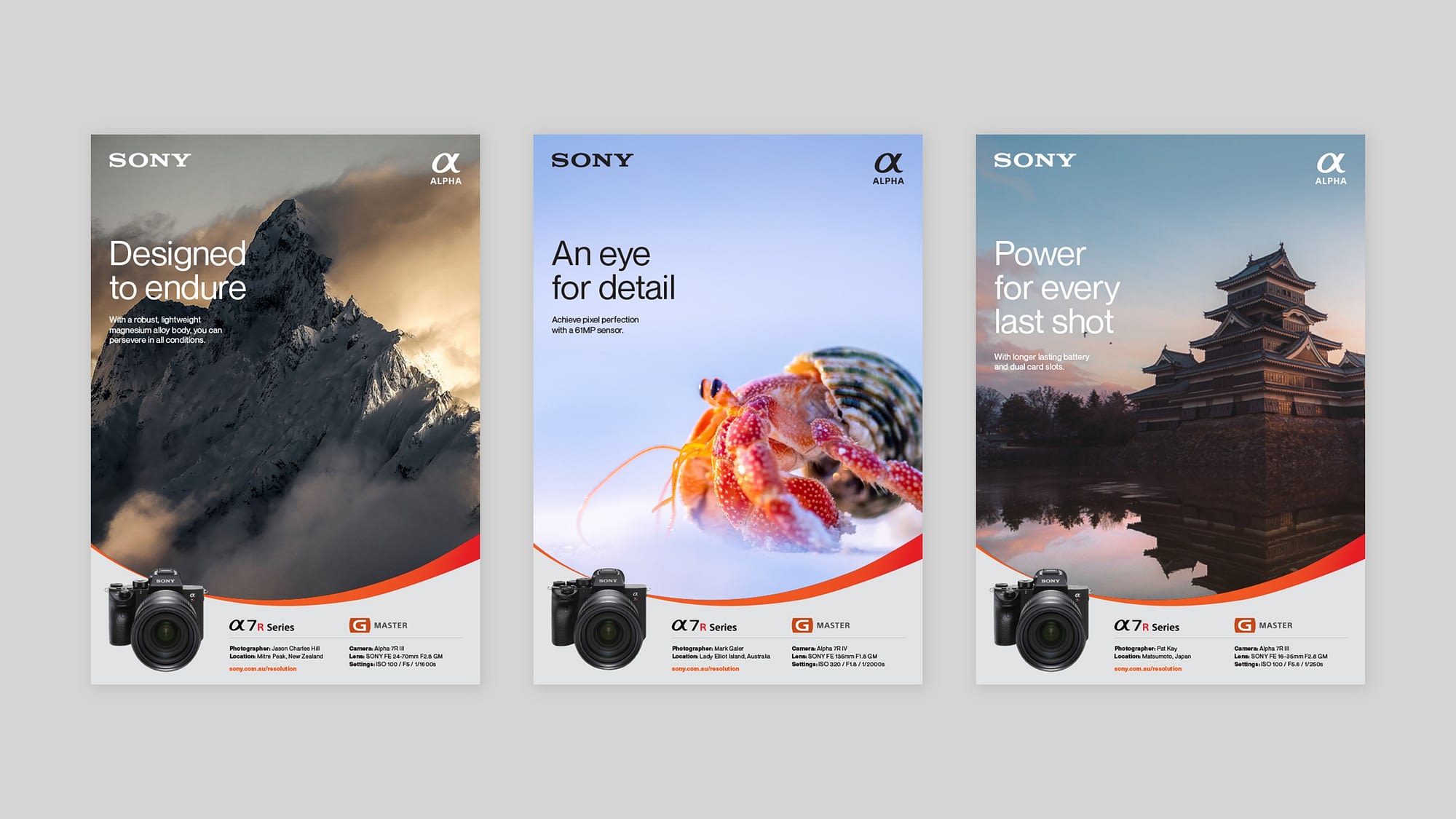 Prev Post