New Scientist Live
New Scientist Live is a festival of ideas and discovery that aims to inspire, educate and celebrate all things science and technology.
---
To introduce New Scientist Live's first appearance down under in Australia, we designed a website so that users could gather information and stay informed in the lead up to the event.
We took assets from the internationally recognised brand and reworked them to give the website more character. The graphic usage of the lines and the tabs to section content derived from the science and tech based nature of the event. These elements were also implemented into our creation of their social templates to roll out on Instagram in order to solidify their brand identity.
CREATIVE DIRECTION/DESIGN: Jonathan Key
DESIGN: Catherine Tsang, Cathy Nguyen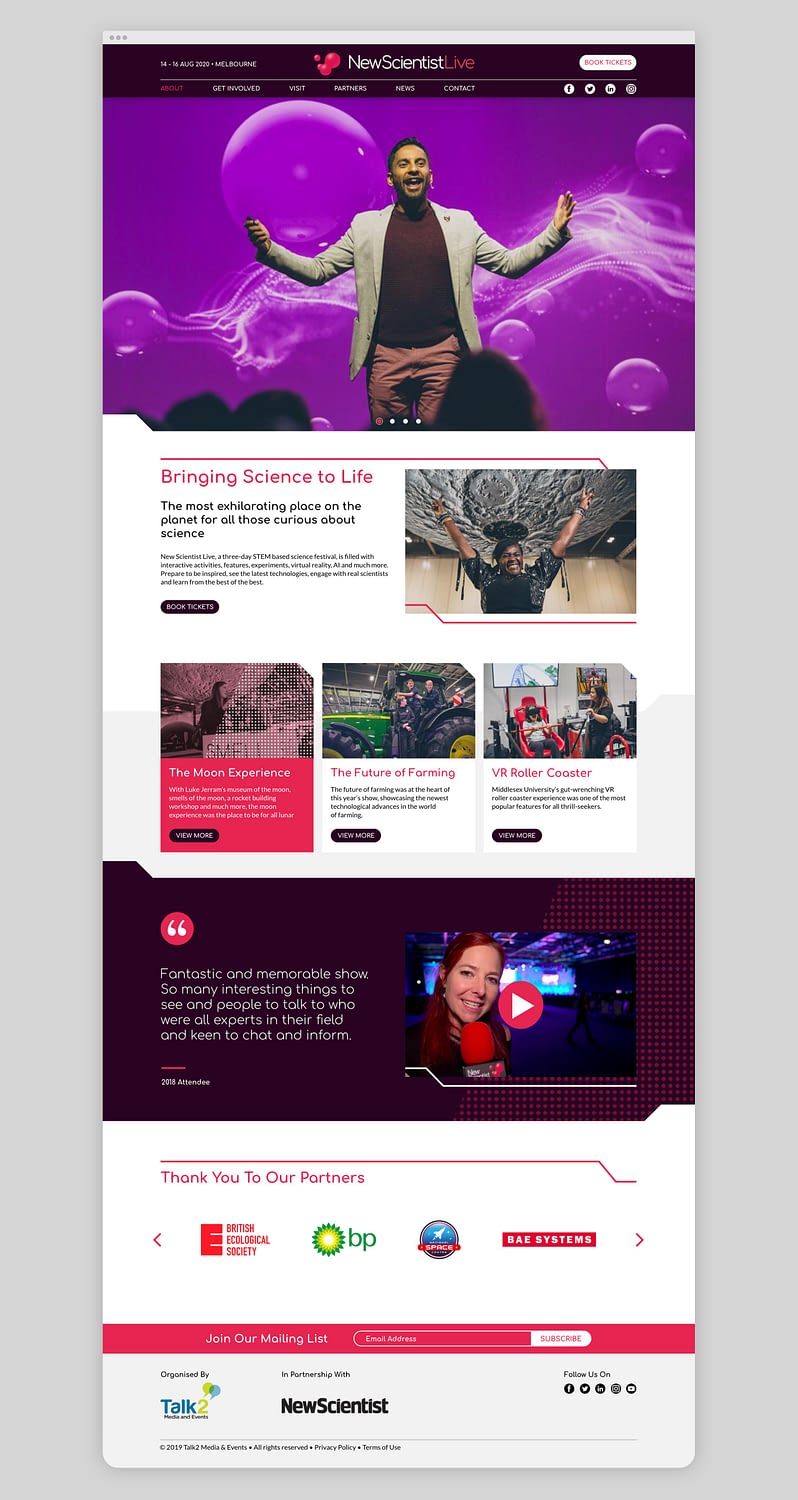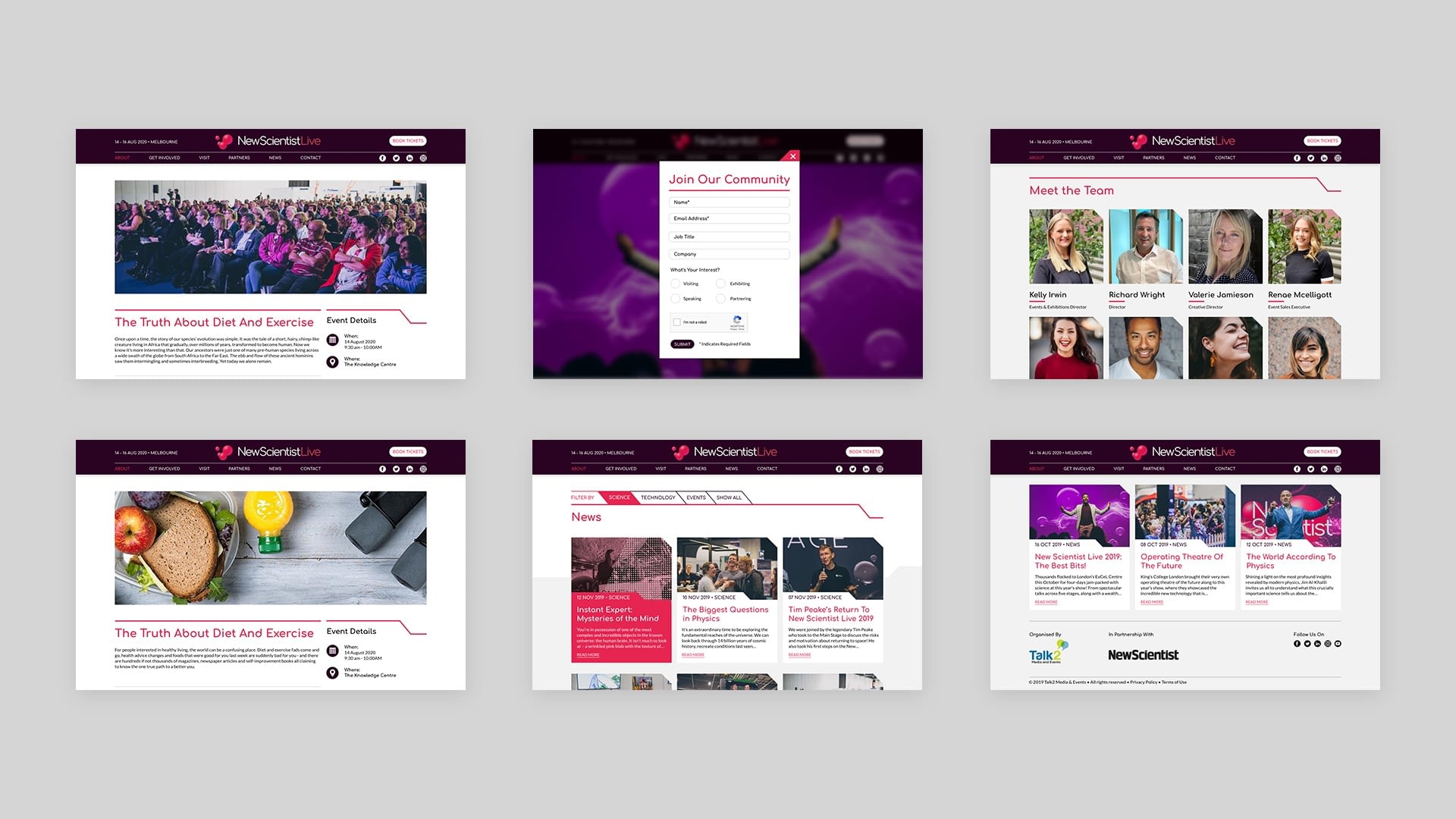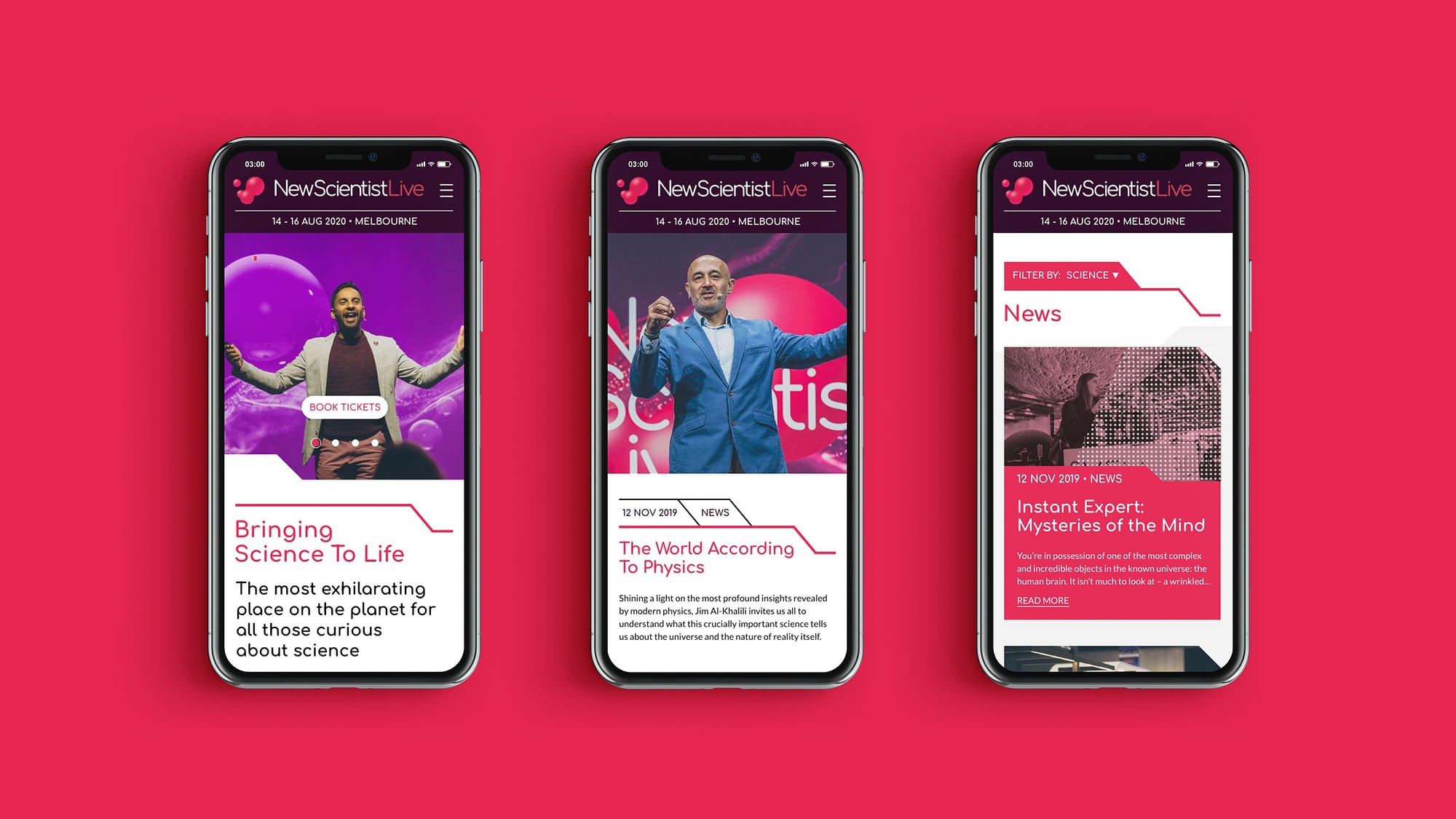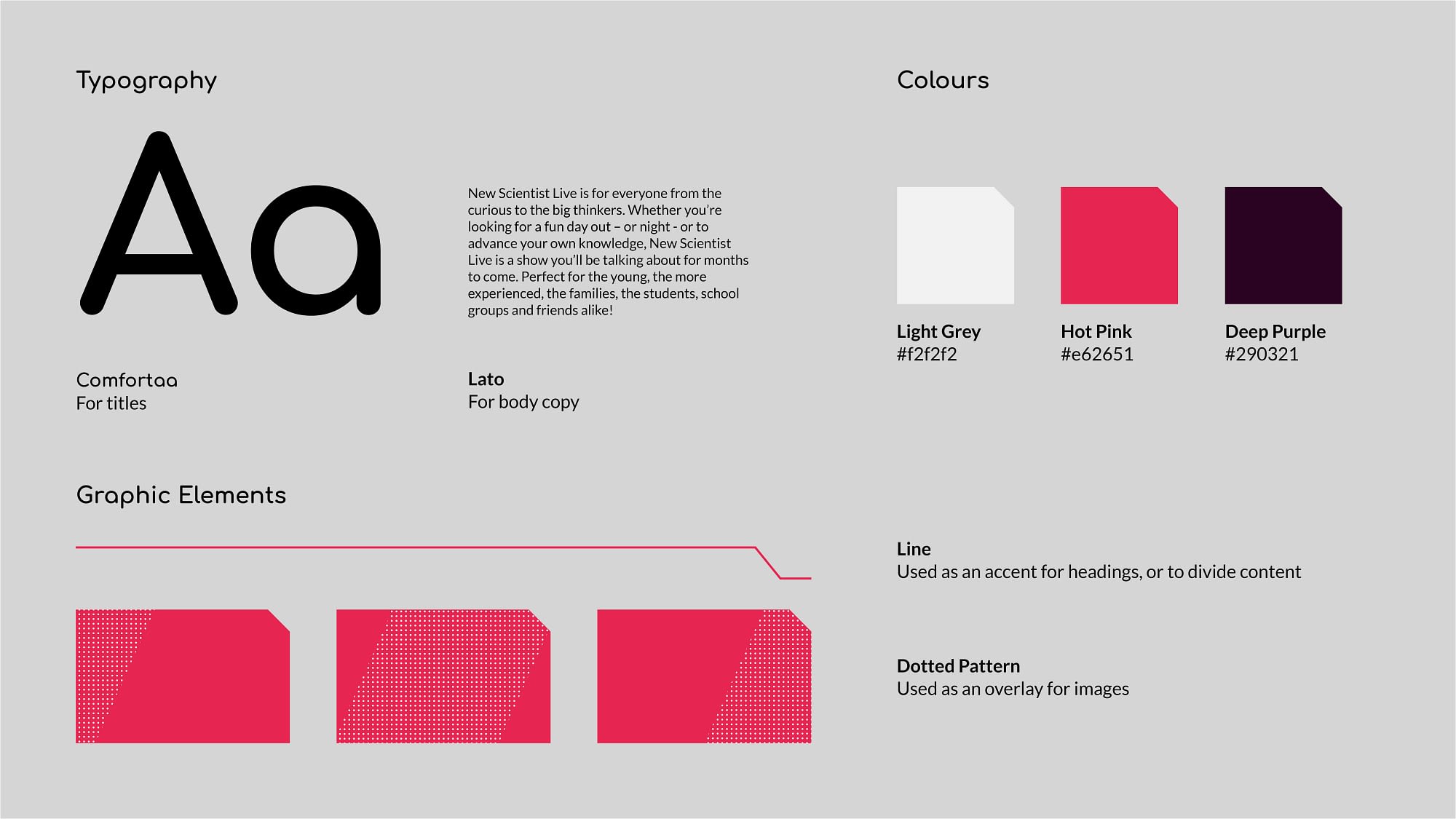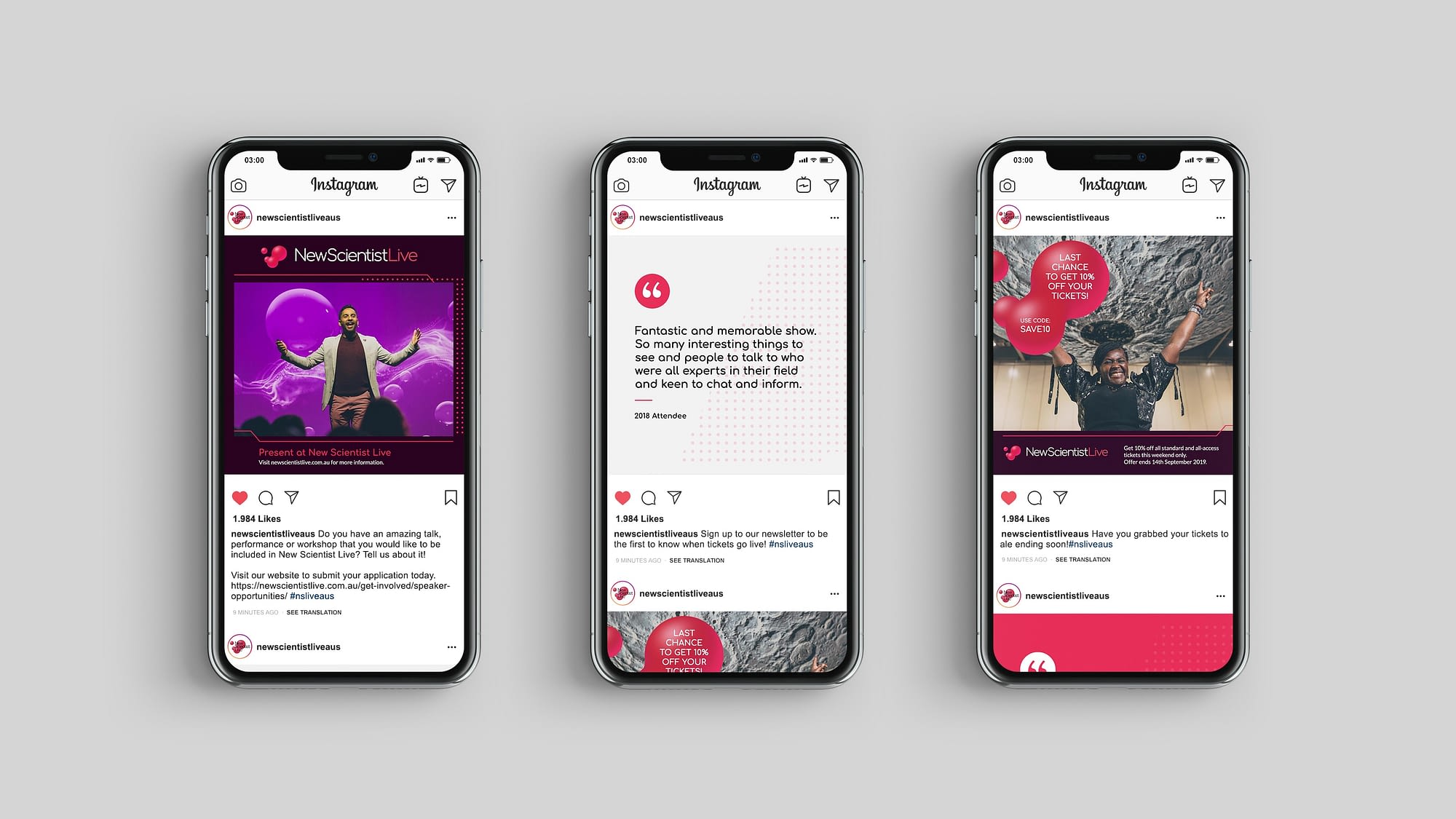 Prev Post
Next Post