Lost Paradise 2019
Lost Paradise: the ultimate new year music festival
---
Lost Paradise is 4 day camping & music festival held annually. Aside from music, it also encompasses various workshops, talks and classes that 'feed the mind, body and soul'. 
Following the success of our rollout for Lost Paradise 2018, we were approached by Finely Tuned reimagine the brand and artwork to promote the festival across digital and print platforms.
Lost Paradise offers a magical location, 1200 hectares of lush bushland known as Glenworth Valley.
Here, over four days and three nights, the best of glamping, music, food and meditation will merge together for a sustainable, luxurious and enlightening experiential event.
This unique location inspired us to use real natural elements from the location. We collected foliage and stones which were then painted on to create unique textures and colour.
These elements were scanned at a high resolution to create a suite of artwork and visual assets that would became the basis for everything else that followed- from the line up posters to social assets.
In addition, we refined the logo and created a custom font inspired by it's letterforms. This allowed all of the teams and outputs to have consistent and bespoke typography.
This aesthetic would carry across to a suite of icons to brand all elements from the event, down to the food & drink symbols.
The campaign was a massive success, selling out the event and reaching record sales.
CREATIVE DIRECTION/DESIGN: Jonathan Key
DESIGN: Catherine Tsang, Cathy Nguyen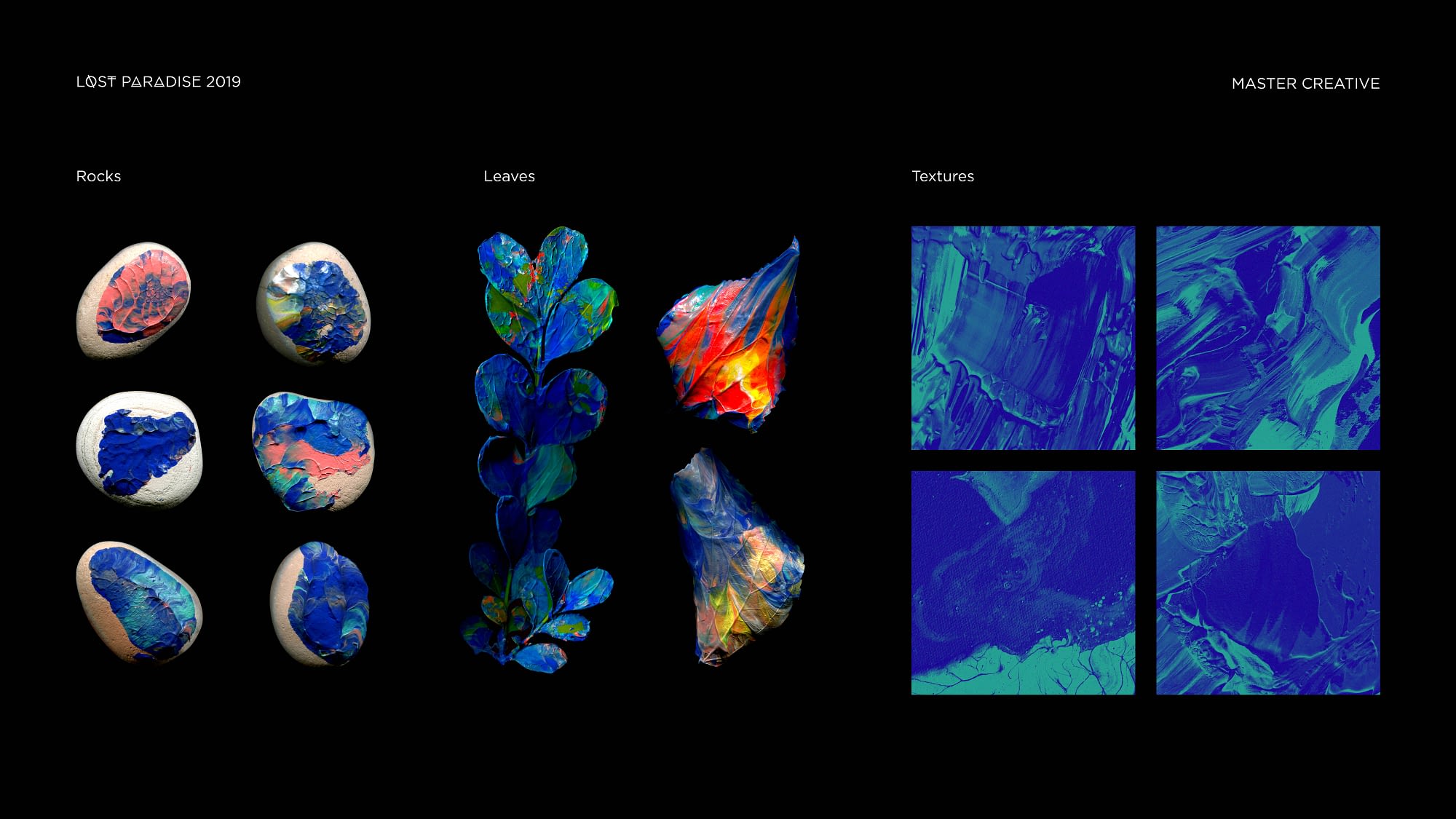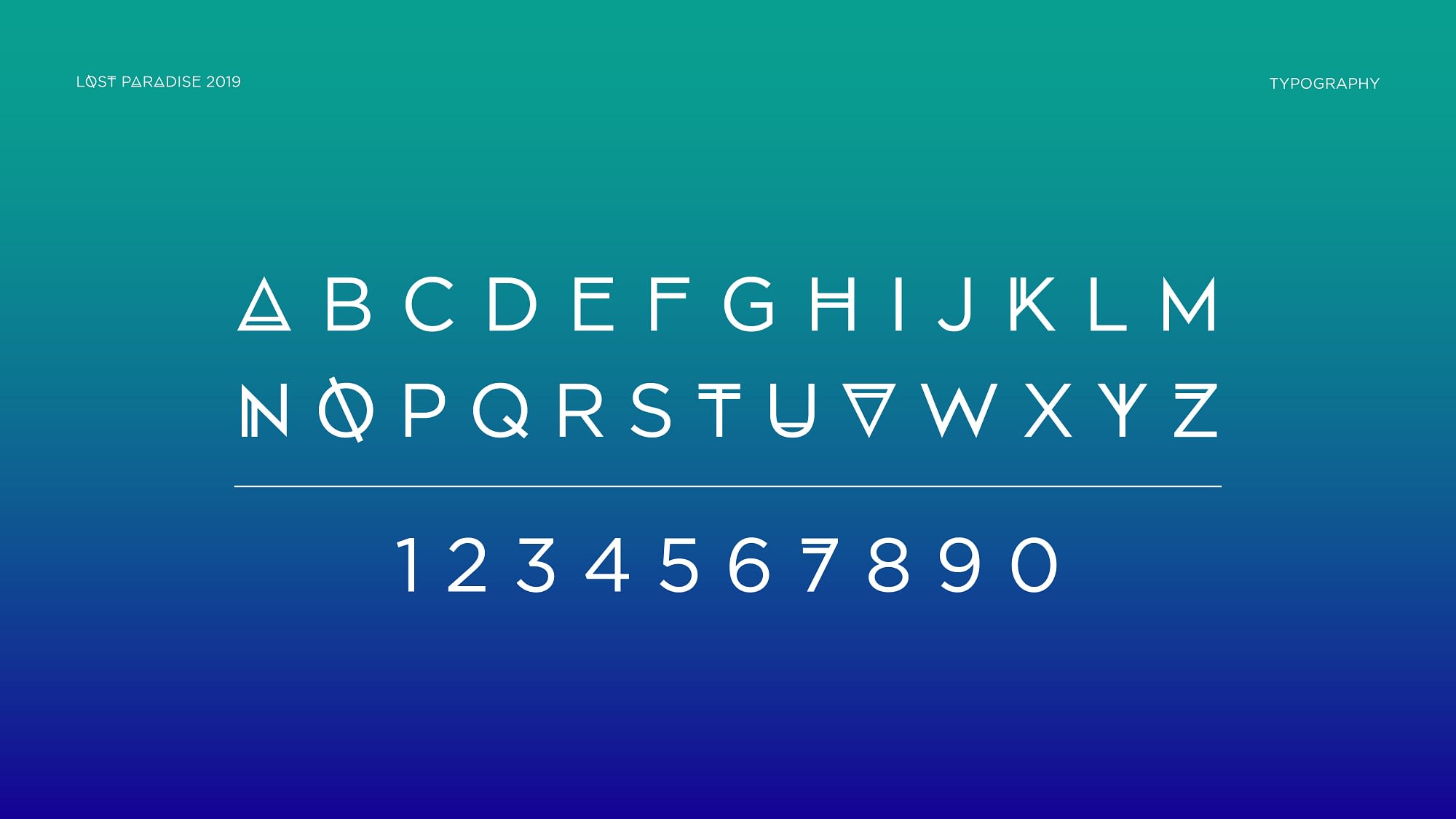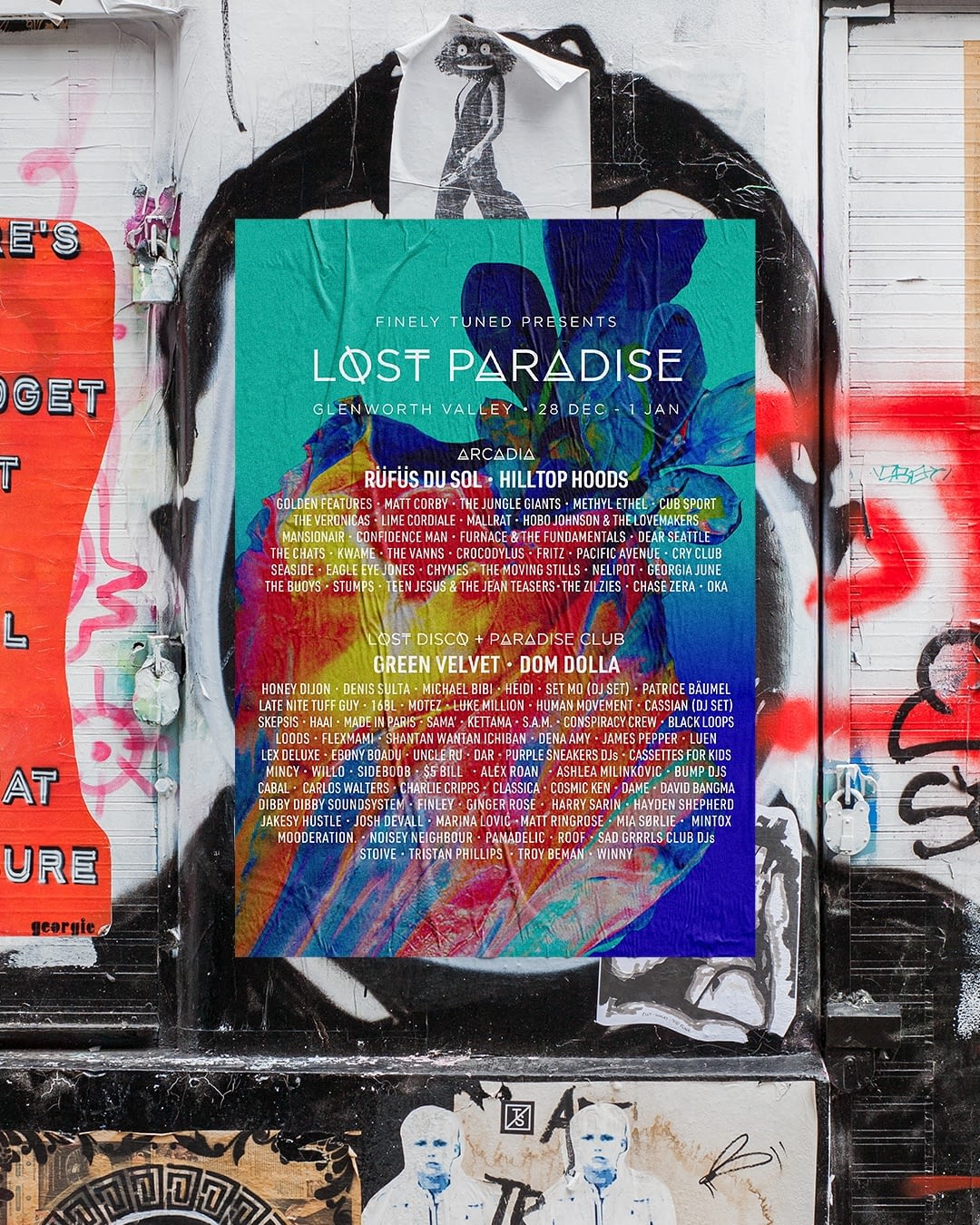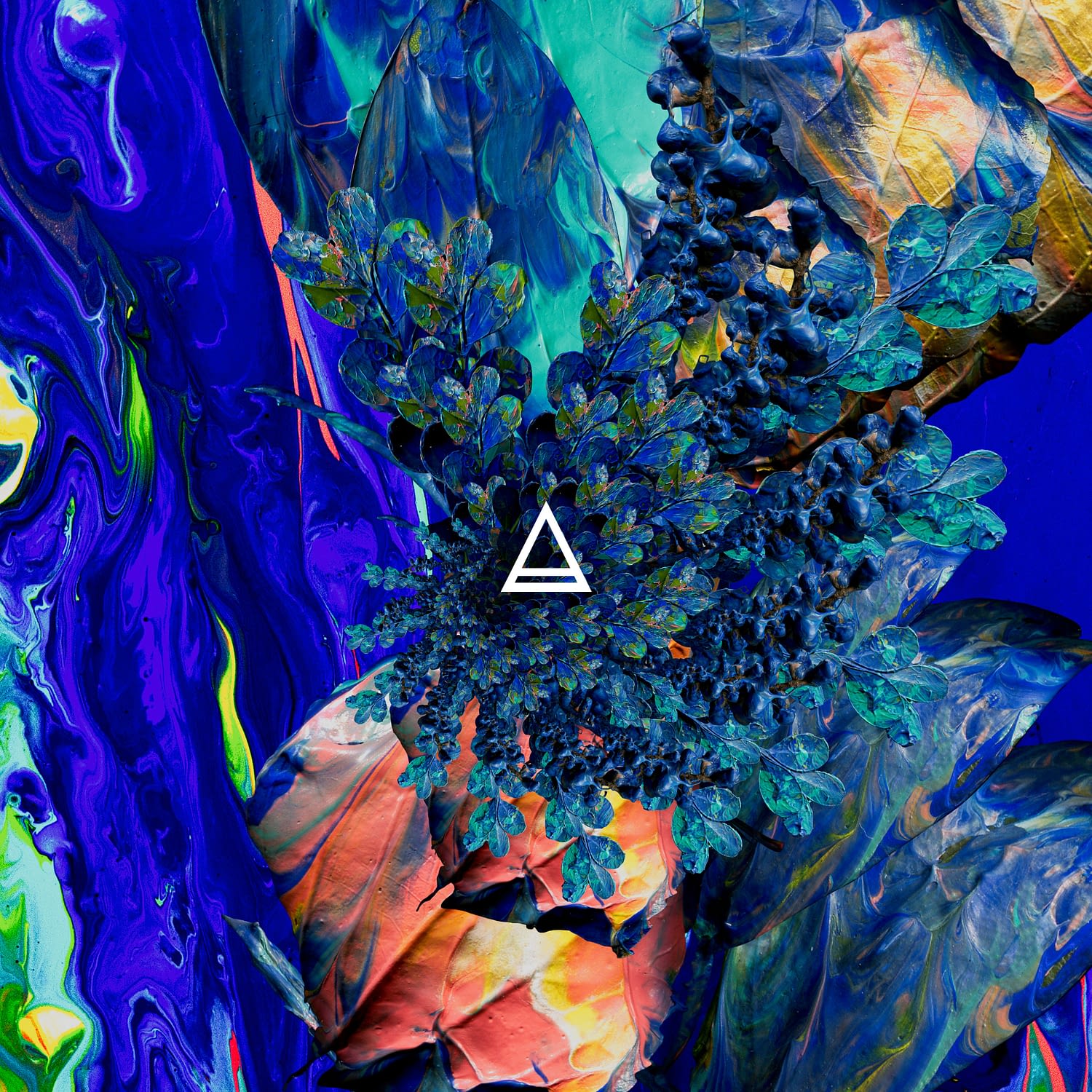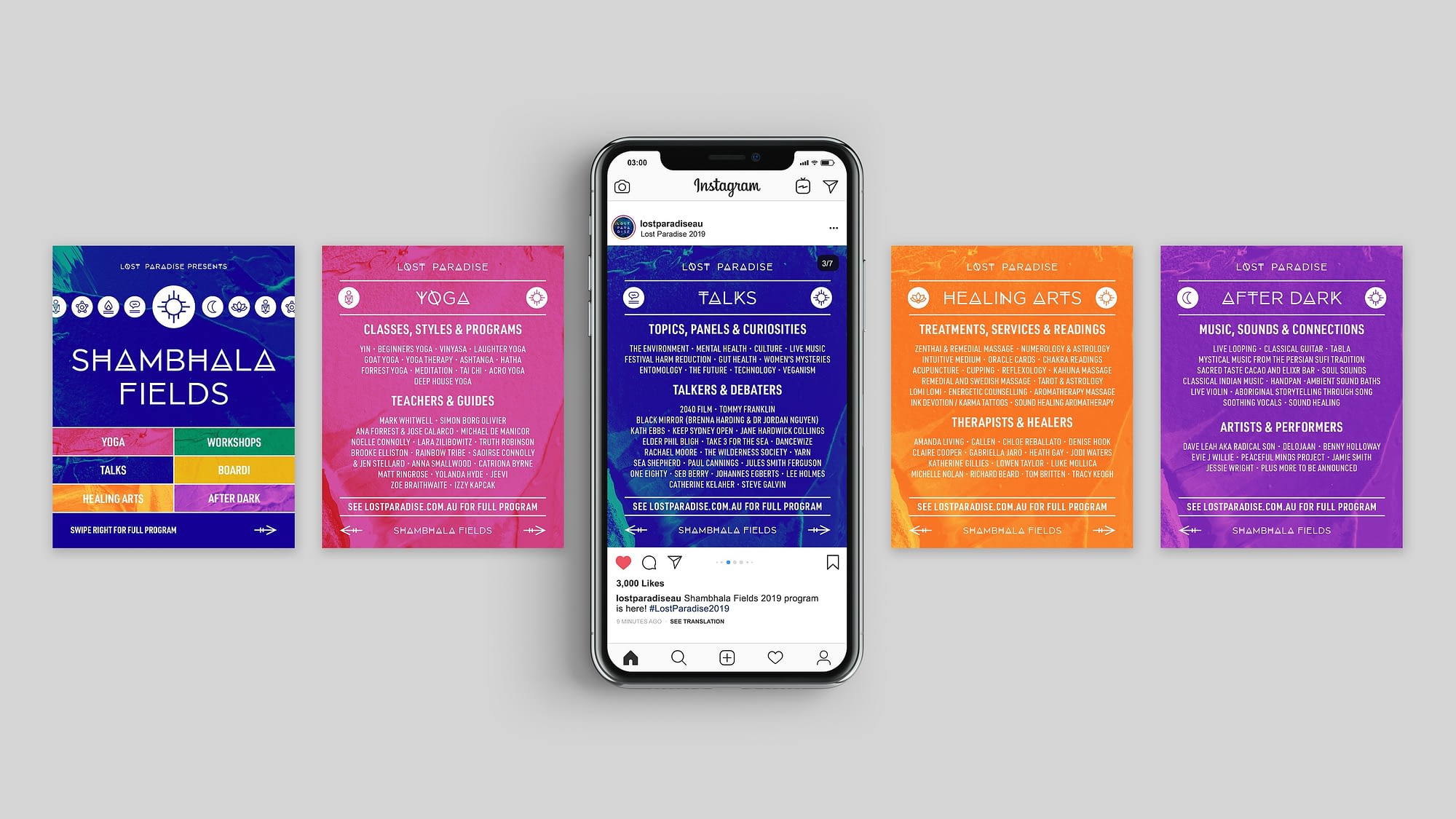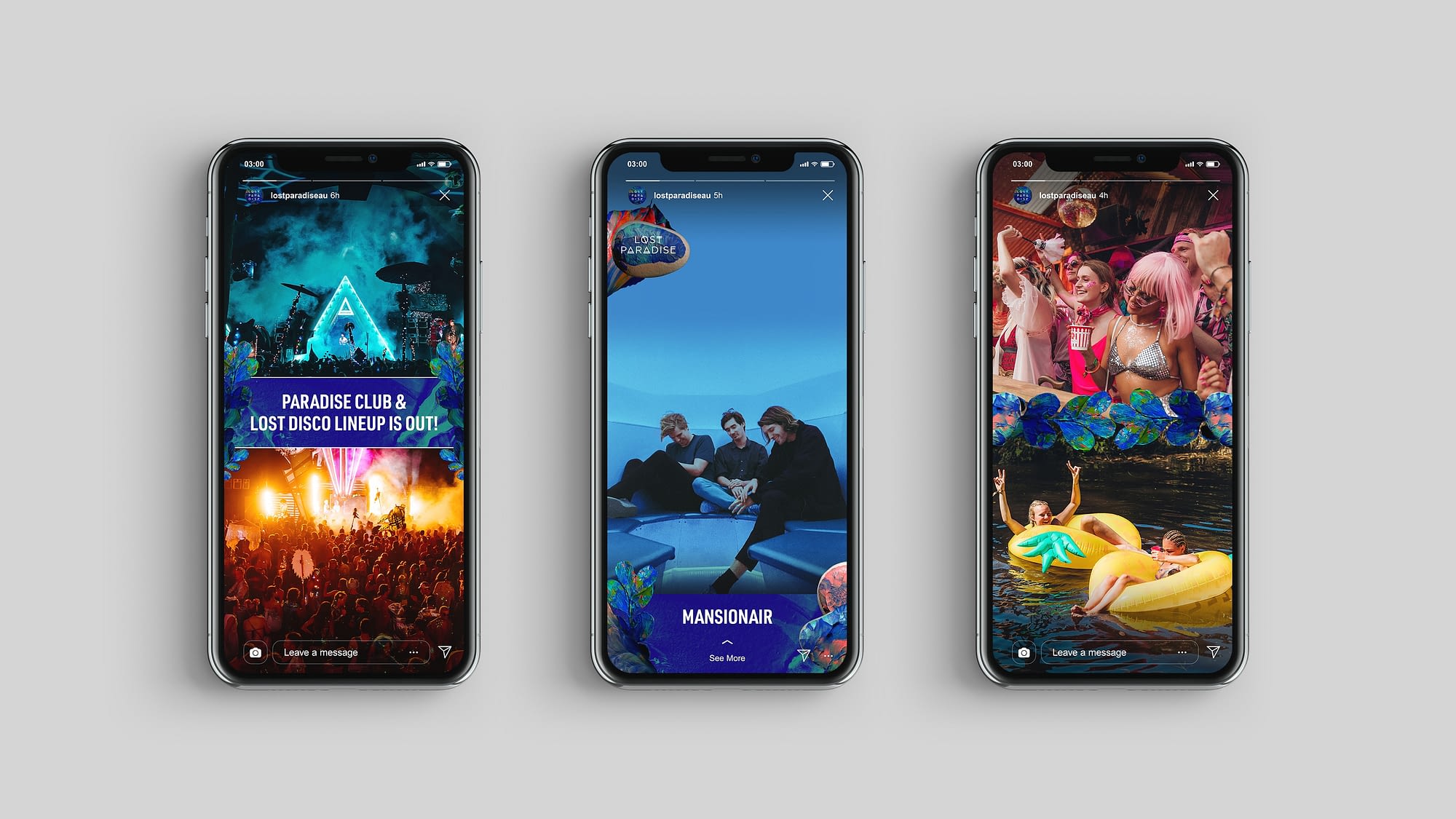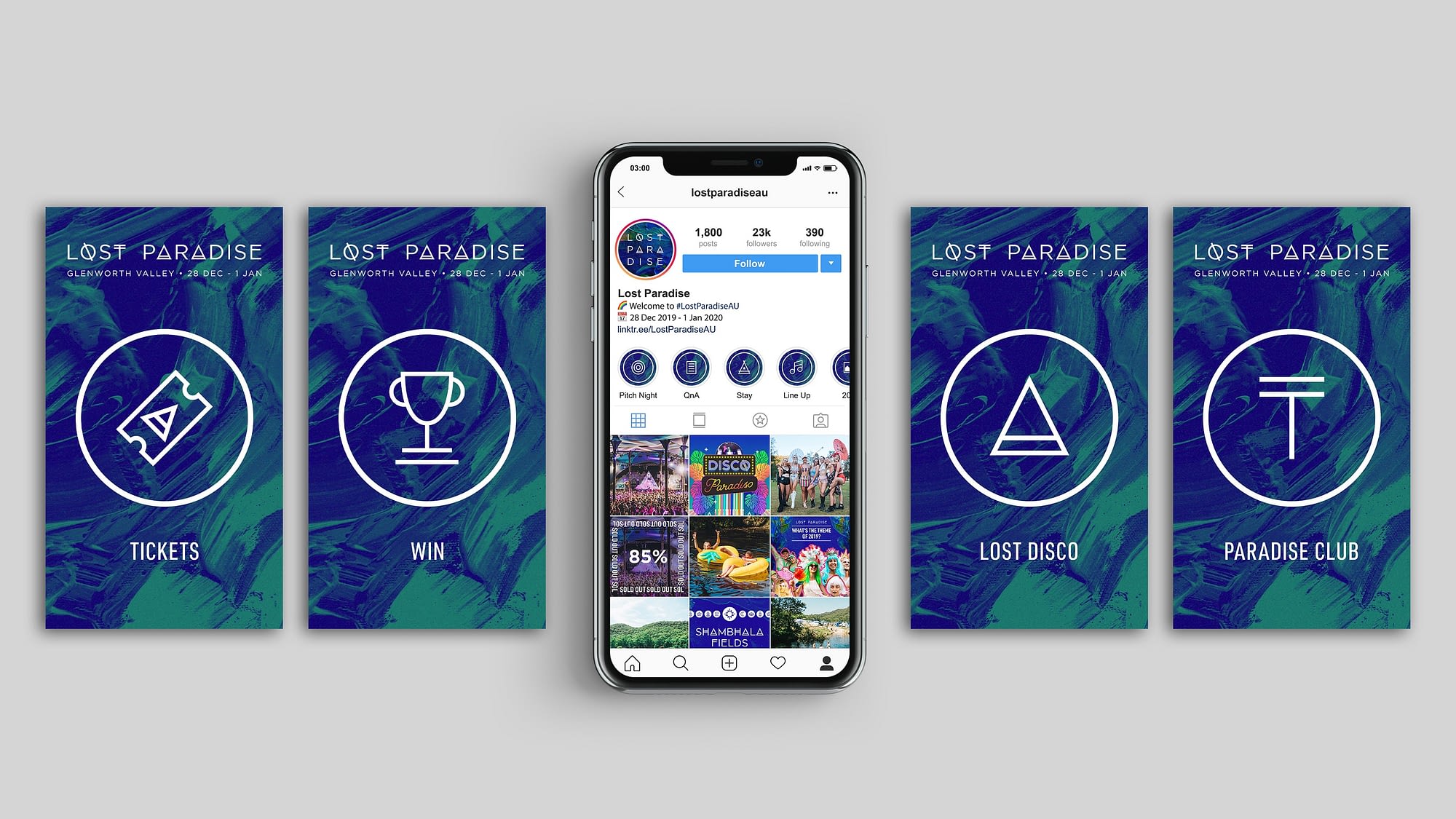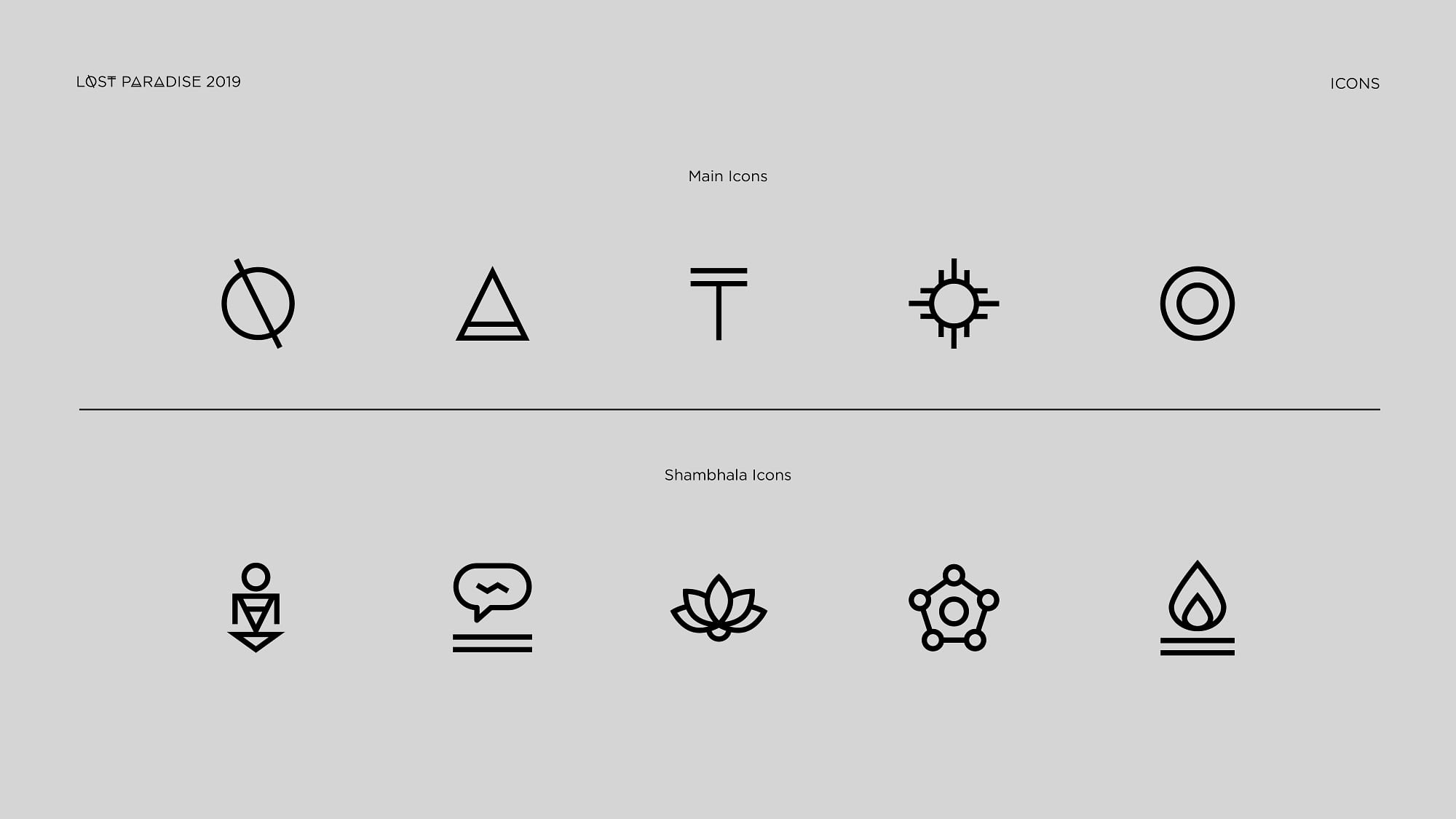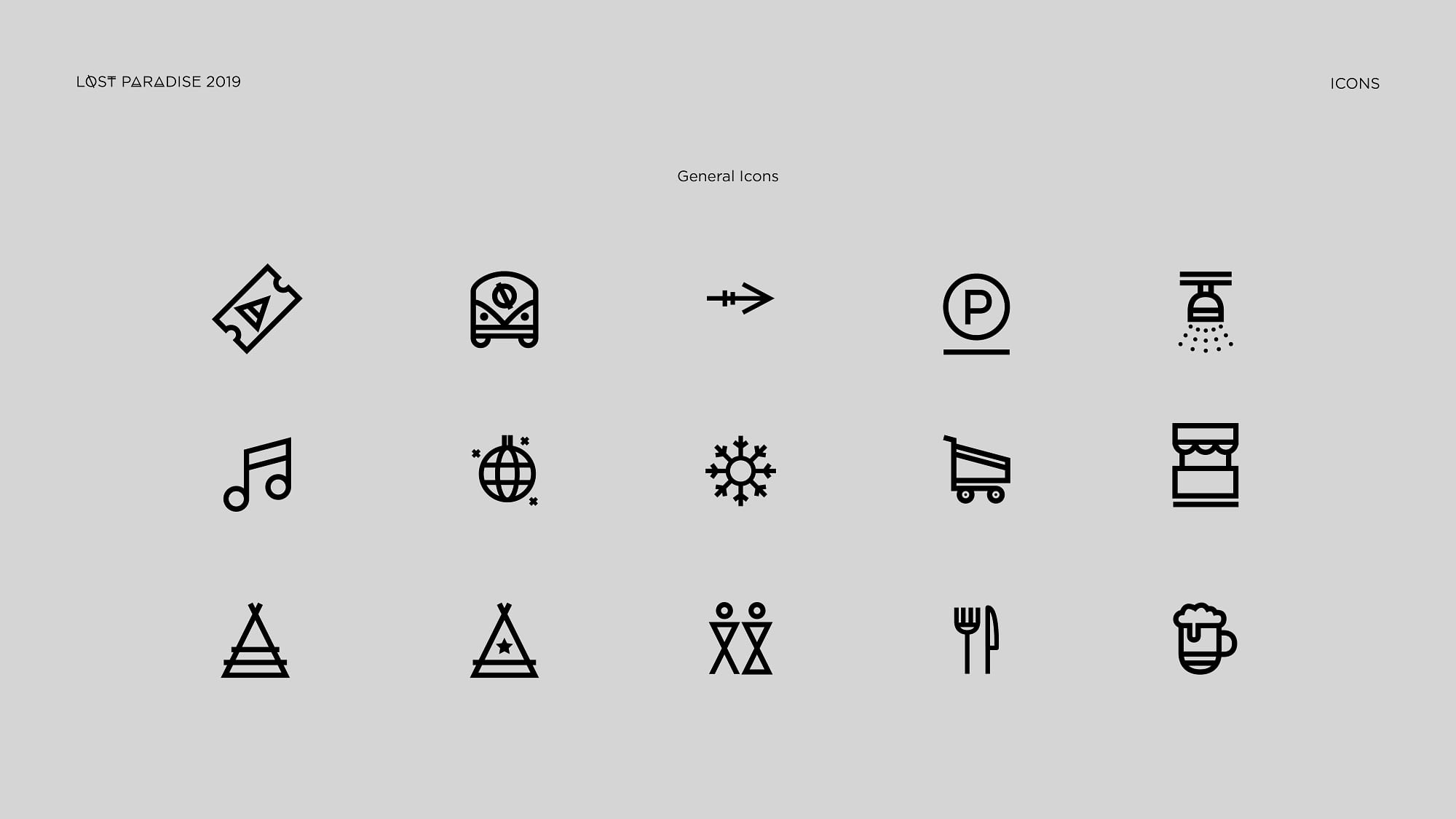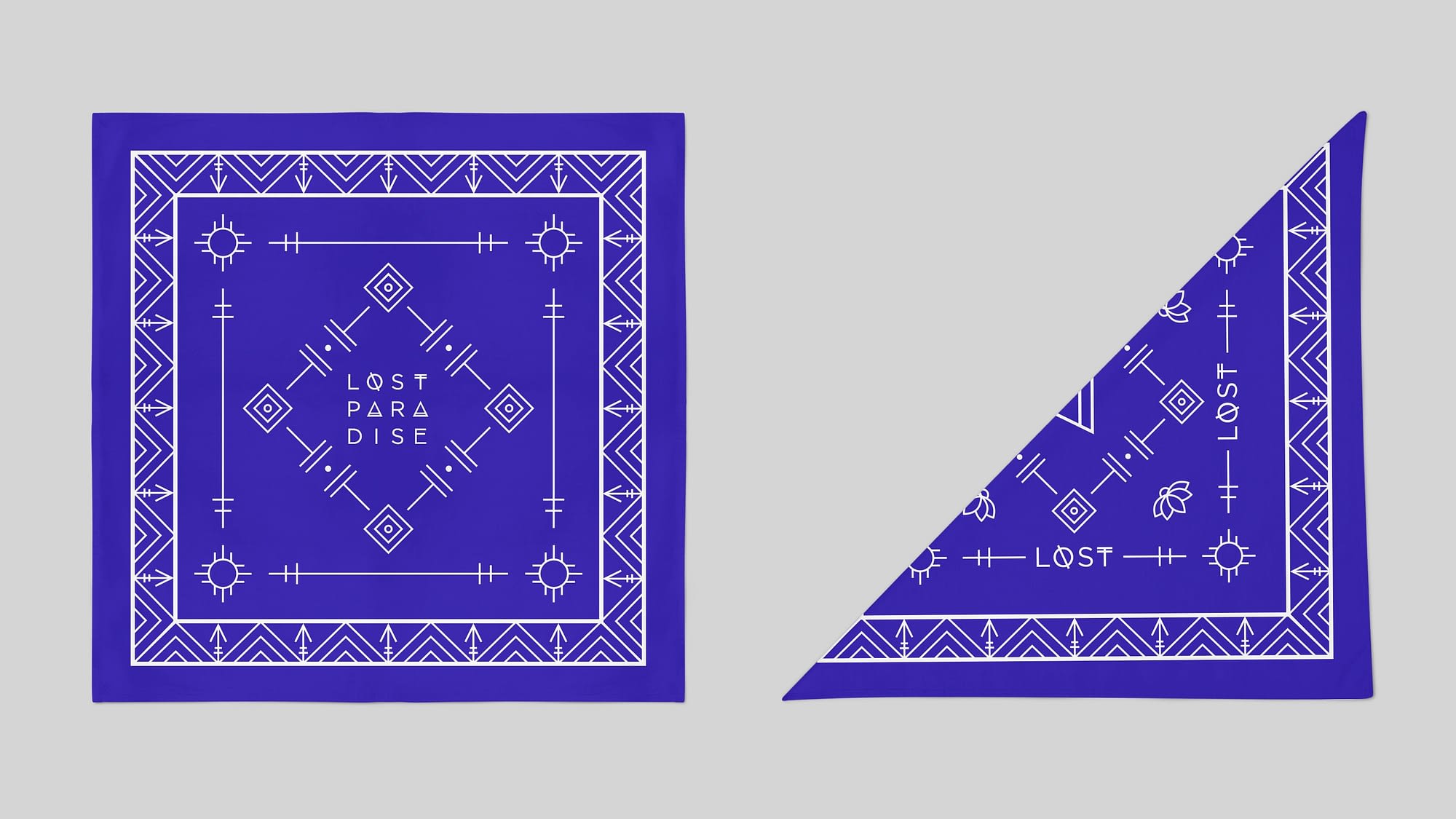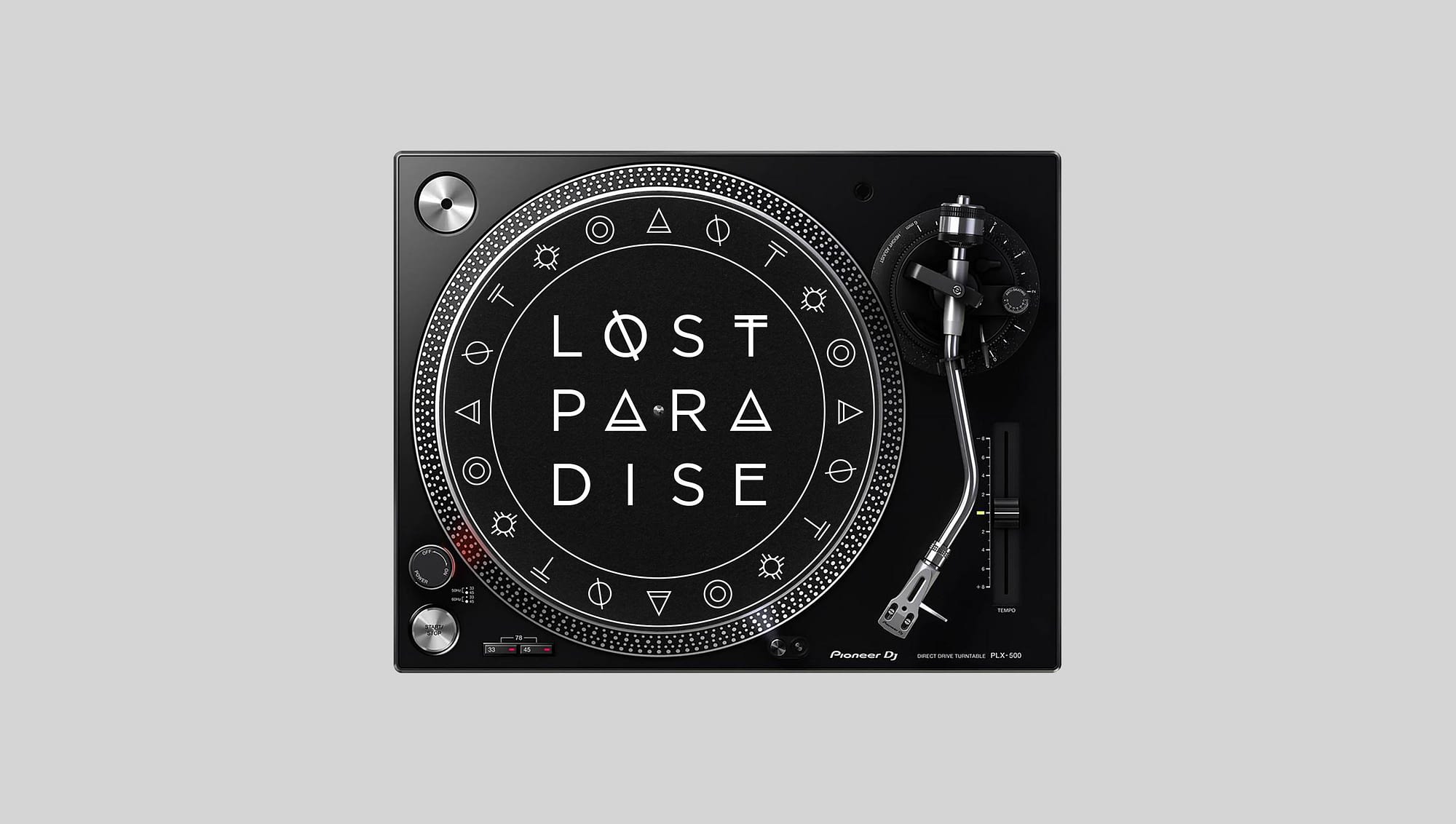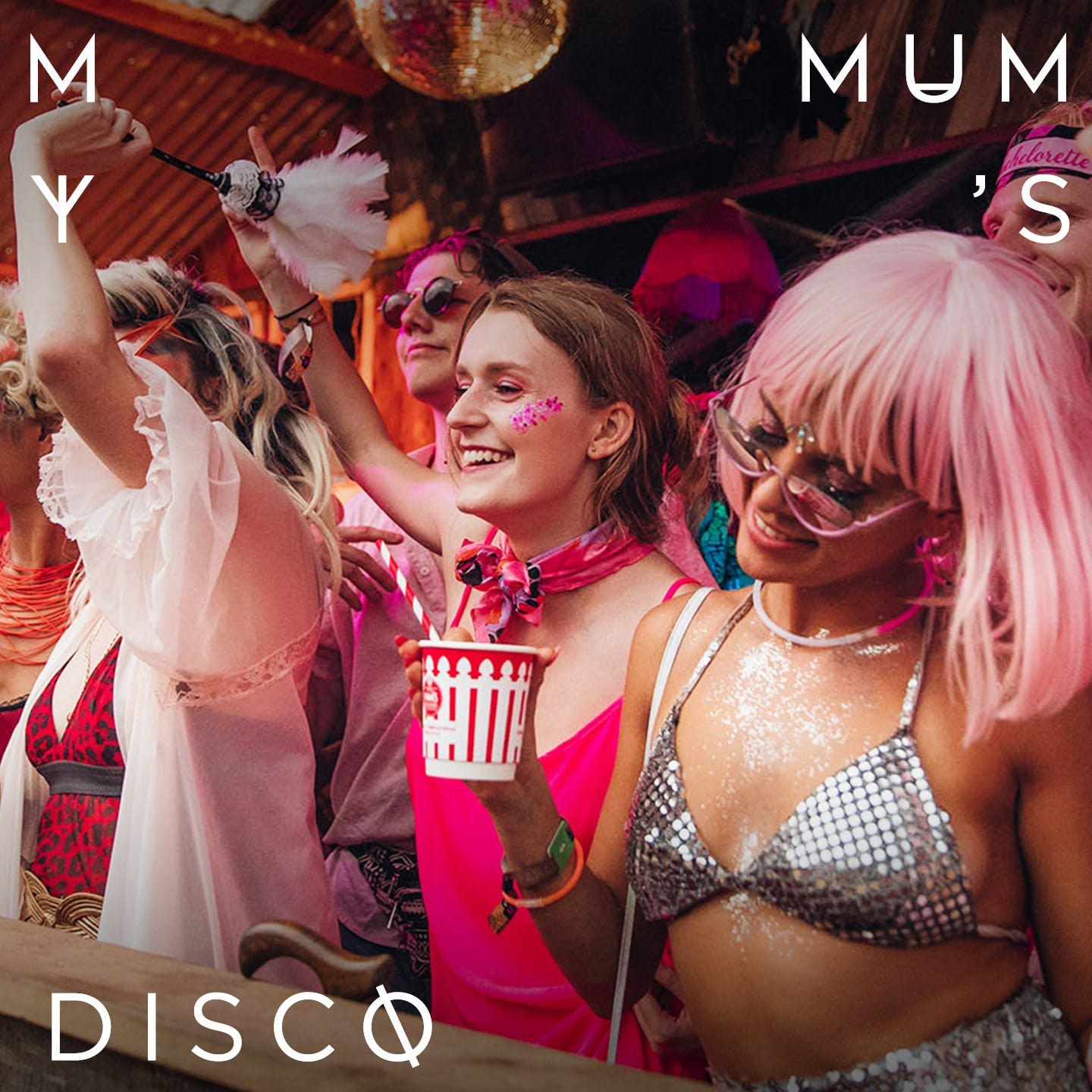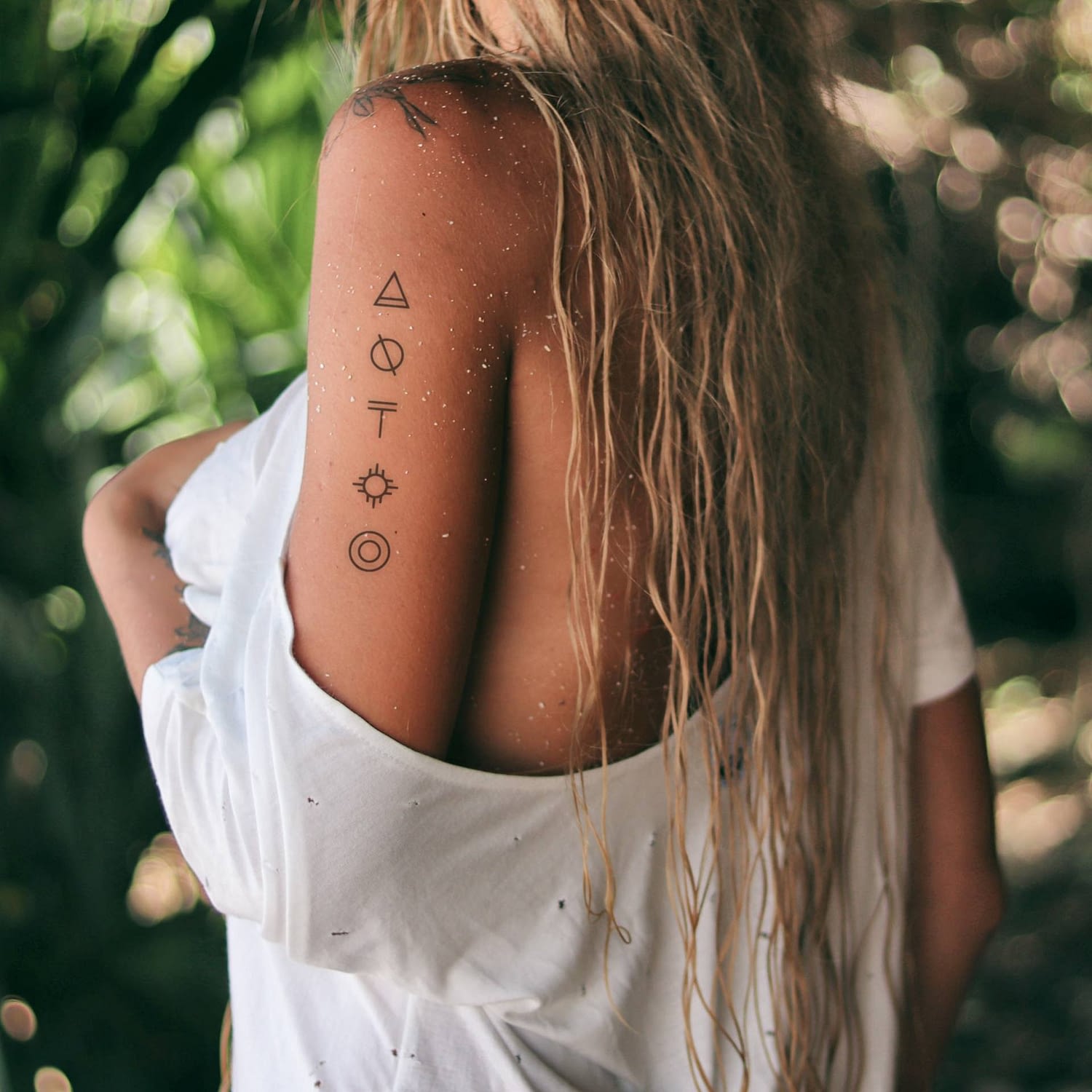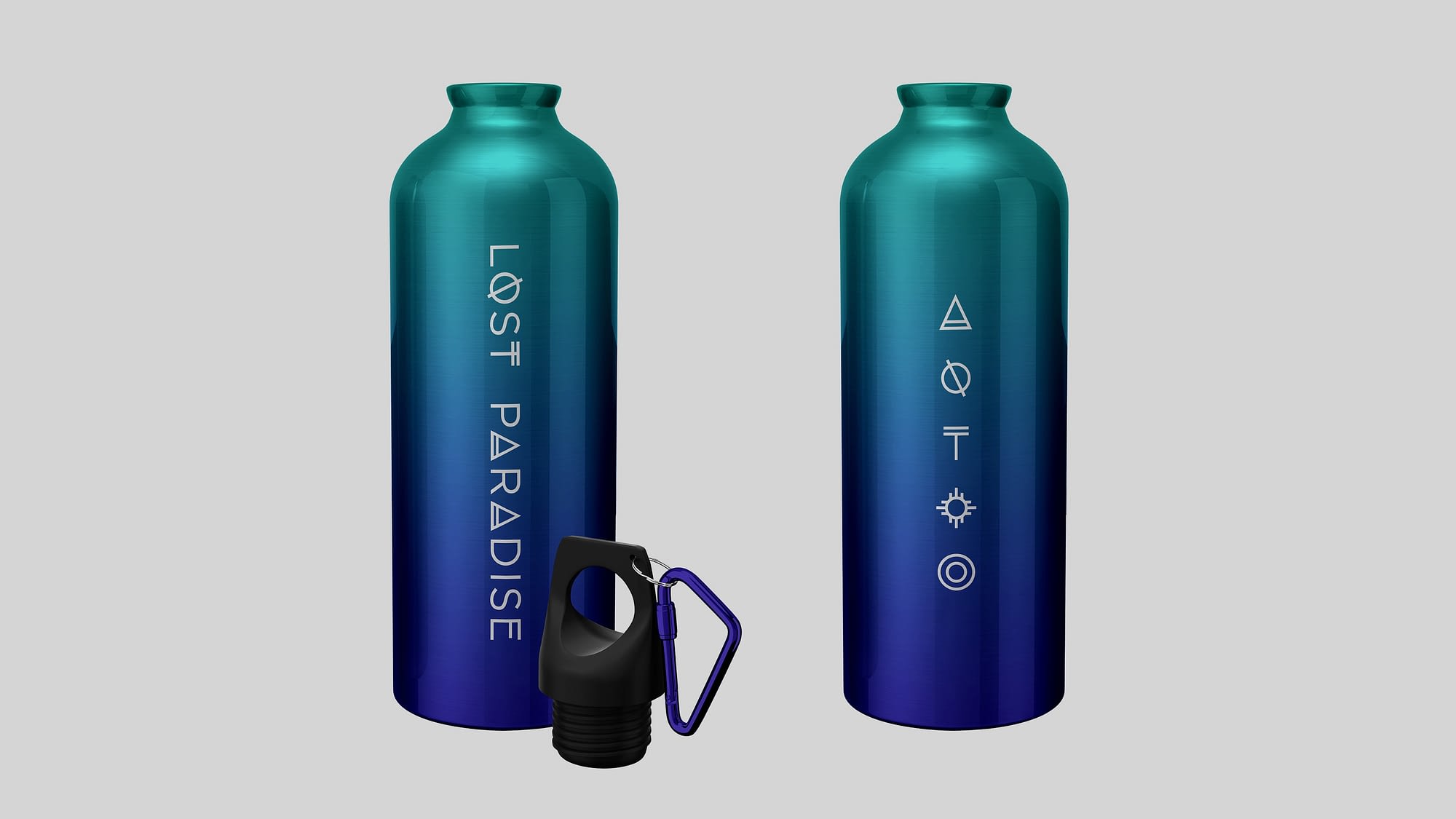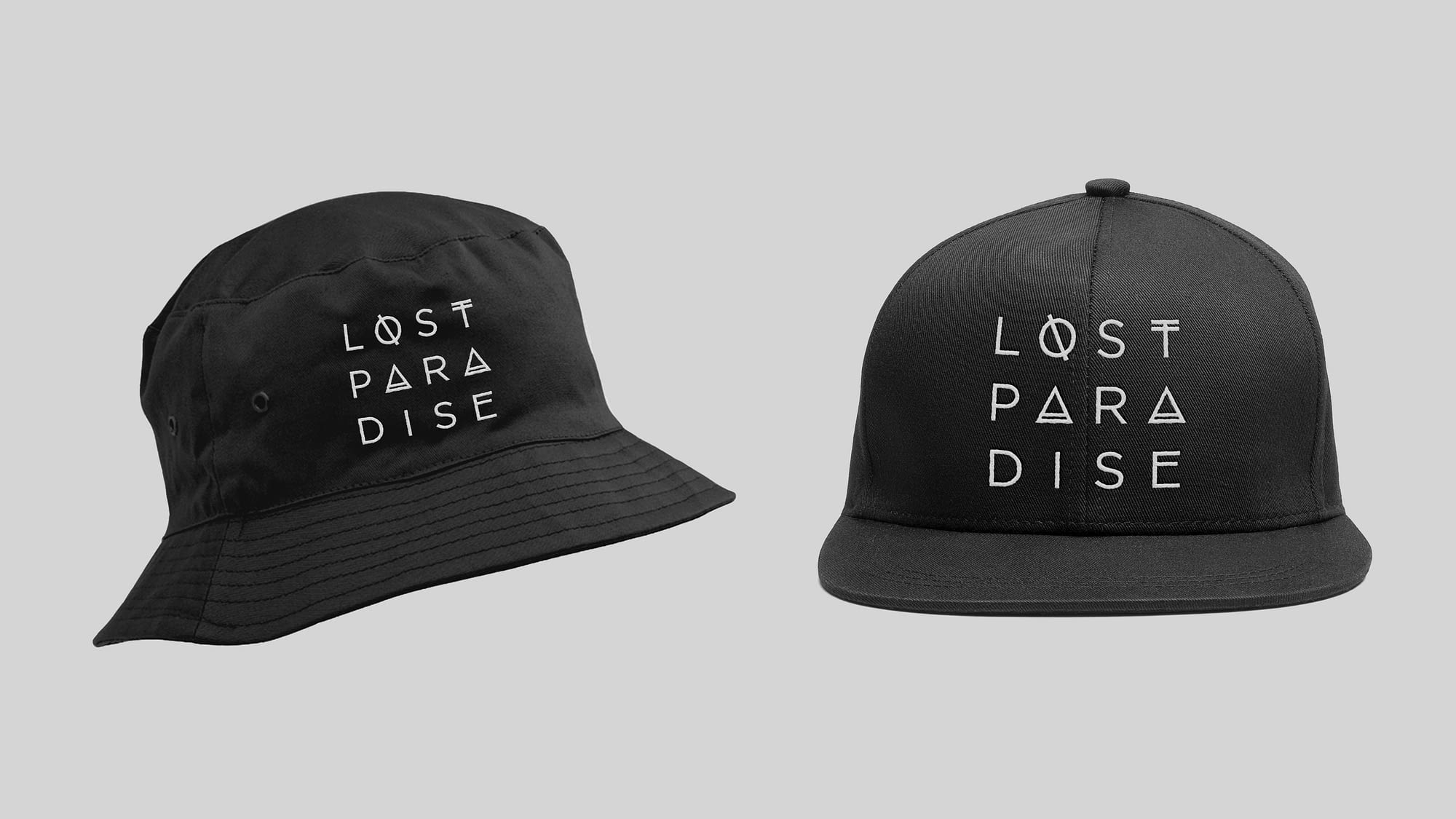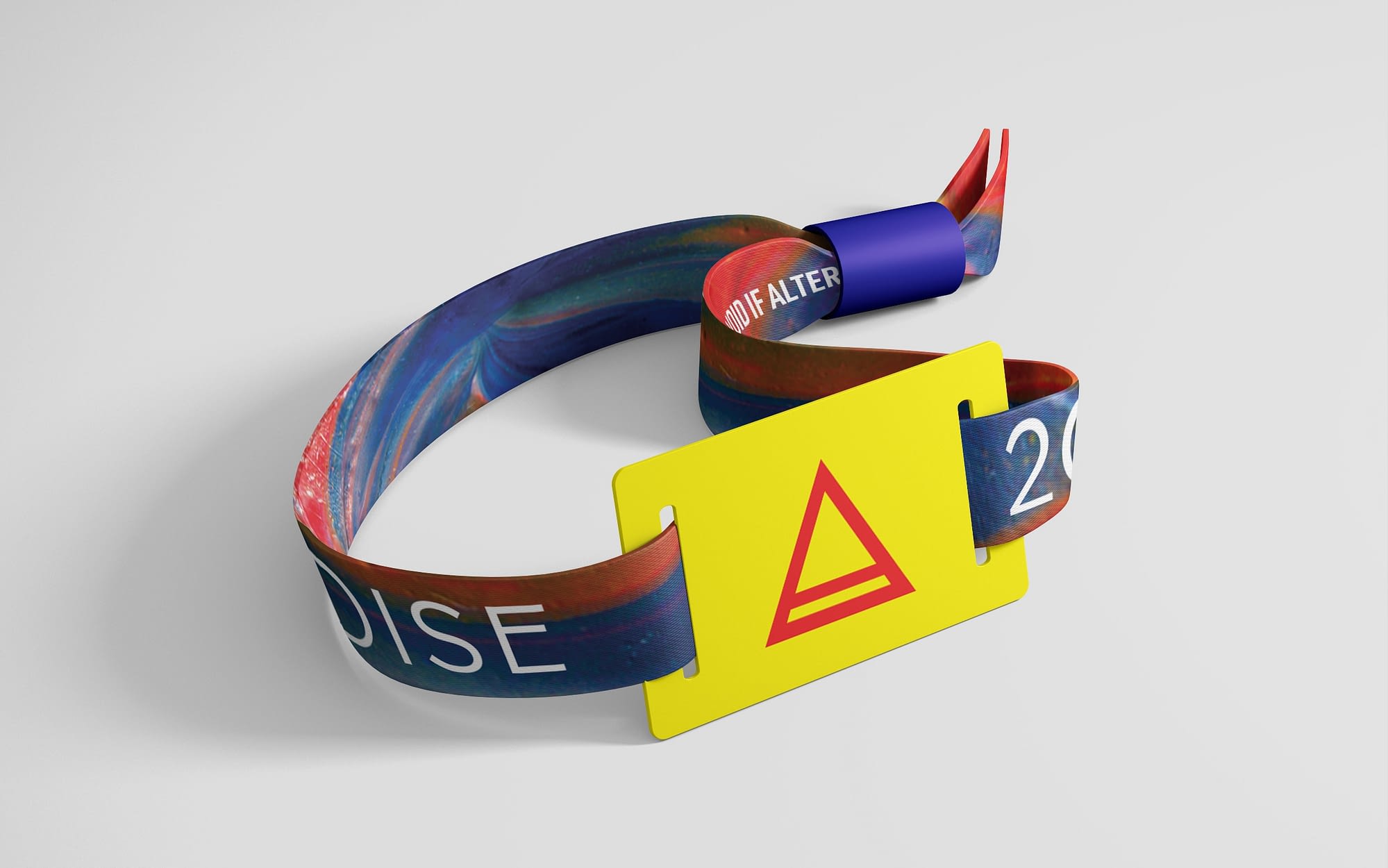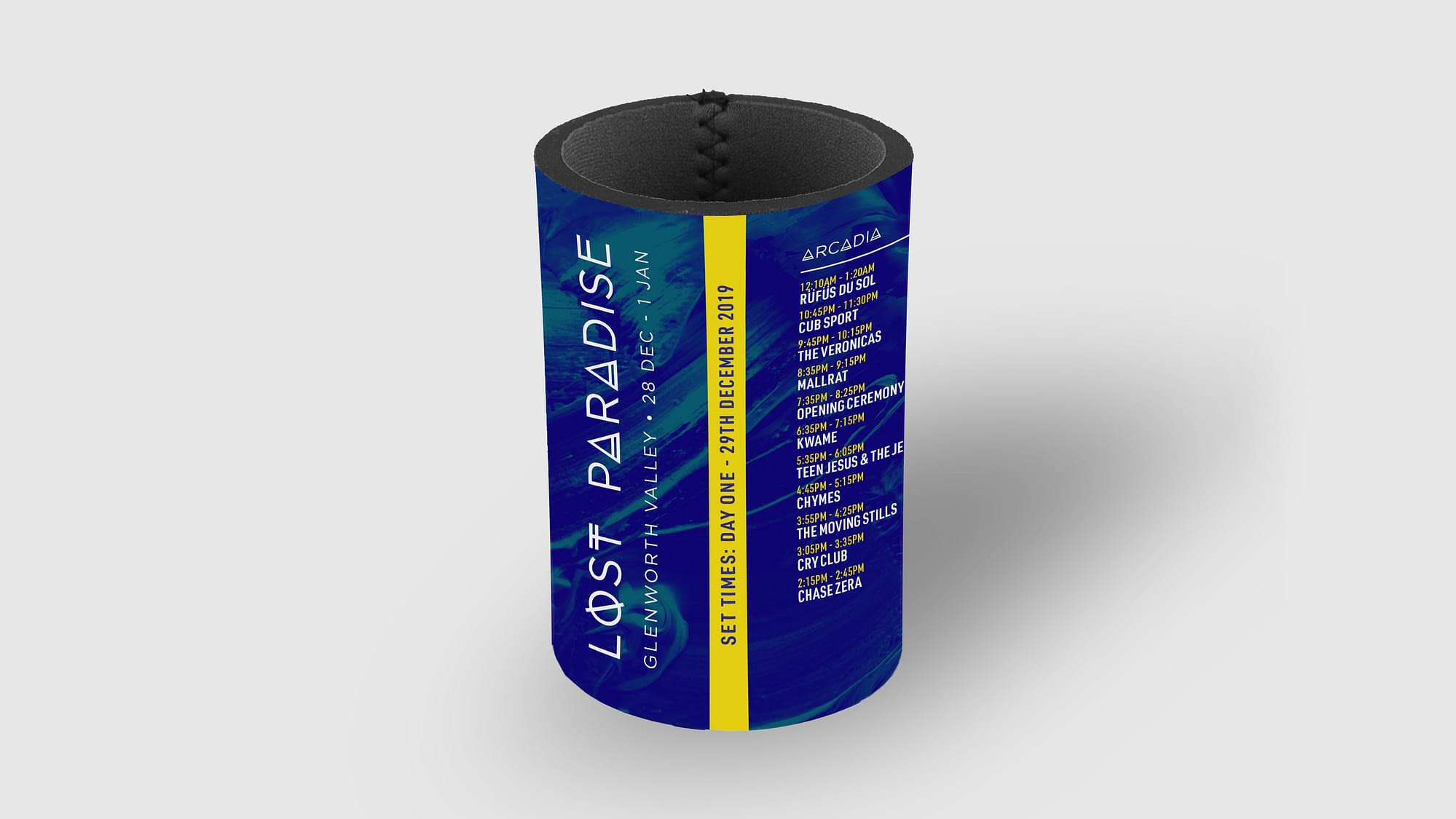 Prev Post
Next Post